Visit to shanghai and Yiwu
Shanghai is China's largest city,also known as the beach,one of the four municipalities in China,China national center city,an international metropolis.The center of China's economy,science,technology,industry,finance,trade,exhibition and shipping.Shanghai has China's largest foreign trade port and the largest industrial base, cargo throughput and container throughput ranks first in the world.
Yiwu is located in central of Zhejiang Province, east by China's largest city Shanghai, facing the Pacific golden path. Yiwu is the world's largest commodity distribution center. Identified as the largest market in the world by the United Nations, the World Bank and other international authoritative institutions. Yiwu International Trade City, the National Tourism Administration awarded the honorary title of the first AAAA-level shopping tourist area. "Commodity ocean, a shopper's paradise" has become synonymous with prosperity, civilization Yiwu.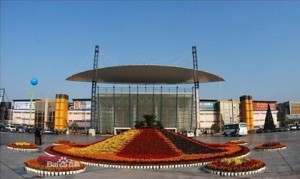 If you want to do business or travel ,yiwu and shanghai is a good choice,because they are near each other and the traffic is very convenient for you to across the two places. Shanghai and yiwu all have train station and airport(yiwu airport). This can make you a good business trip.