On the morning of Sept. 20, President Xi Jinping visited the Yiwu International Trade City in Jinhua City, Zhejiang Province, to learn about the local development of foreign trade and the promotion of high-quality development.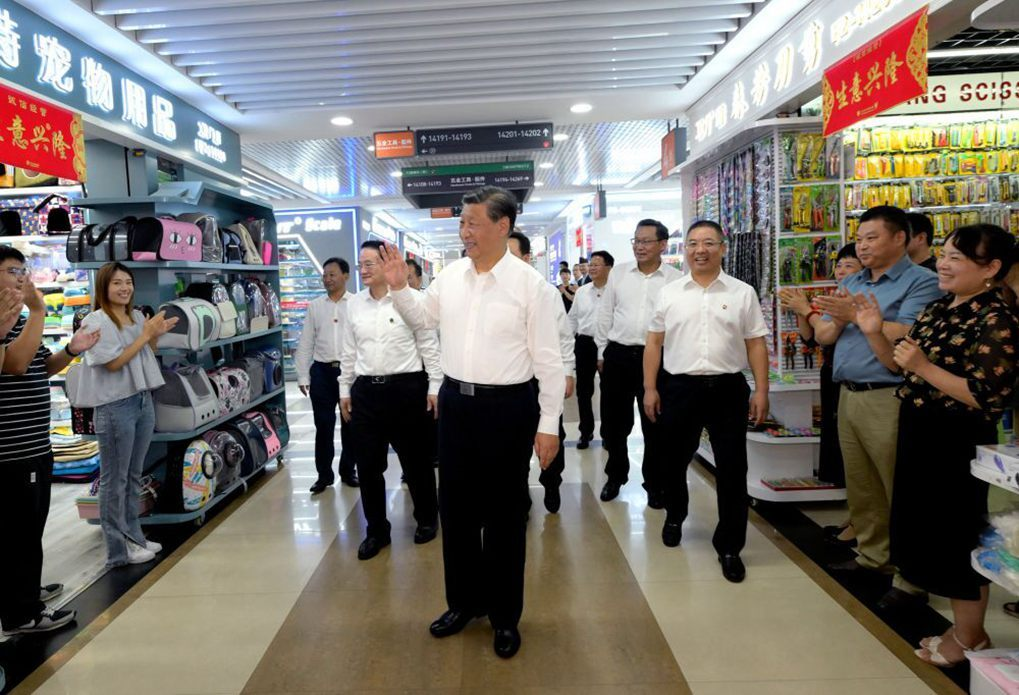 Today's Yiwu market, which gathers more than 2.1 million kinds of commodities in 26 categories and sells to more than 230 countries and regions around the world, is a barometer for observing China's economy.
Since the beginning of this year, the daily traffic in and out of Yiwu International Trade City averages more than 200,000 passengers, the highway shuttles about 20,000 trucks a day; the first eight months, Yiwu City, 336.04 billion yuan of exports, an increase of 20.4% year-on-year, accounting for 2.17% of the country's total exports.
Today, Yiwu International Trade City has 75,000 offline outlets, more than 15,000 international merchants who live there, and is connected to 2.1 million small and medium-sized businesses and 32 million industrial workers in China.
Yiwu has written the narrative of China's county economic development over the past 40 years, from "Chicken Feathers for Sugar" to "World Supermarket," and created the Yiwu experience with the spirit of invention, such as "creating something out of nothing." Yiwu's transition from a local to a global market.
The "YiXinOu" train business in Yiwu Railway Port is active, running to the "Belt and Road" countries' construction. There will be a regular stream of Chinese goods going to Central Asia, Europe, and other locations, as well as a box of imported goods being returned to the box. Yiwu imports roughly doubled during the course of ten years. Yiwu's import value has almost tripled during the last ten years.
At this time, Yiwu is speeding up the creation of a fresh approach to development and composing fresh responses to high-quality development.
There are chances and obstacles on the new path of fostering modernization in the Chinese way. Boost faith in China's economy's long-term good development and unwaveringly support high-quality development. The world will undoubtedly receive more fresh prospects as a result of China's new development.